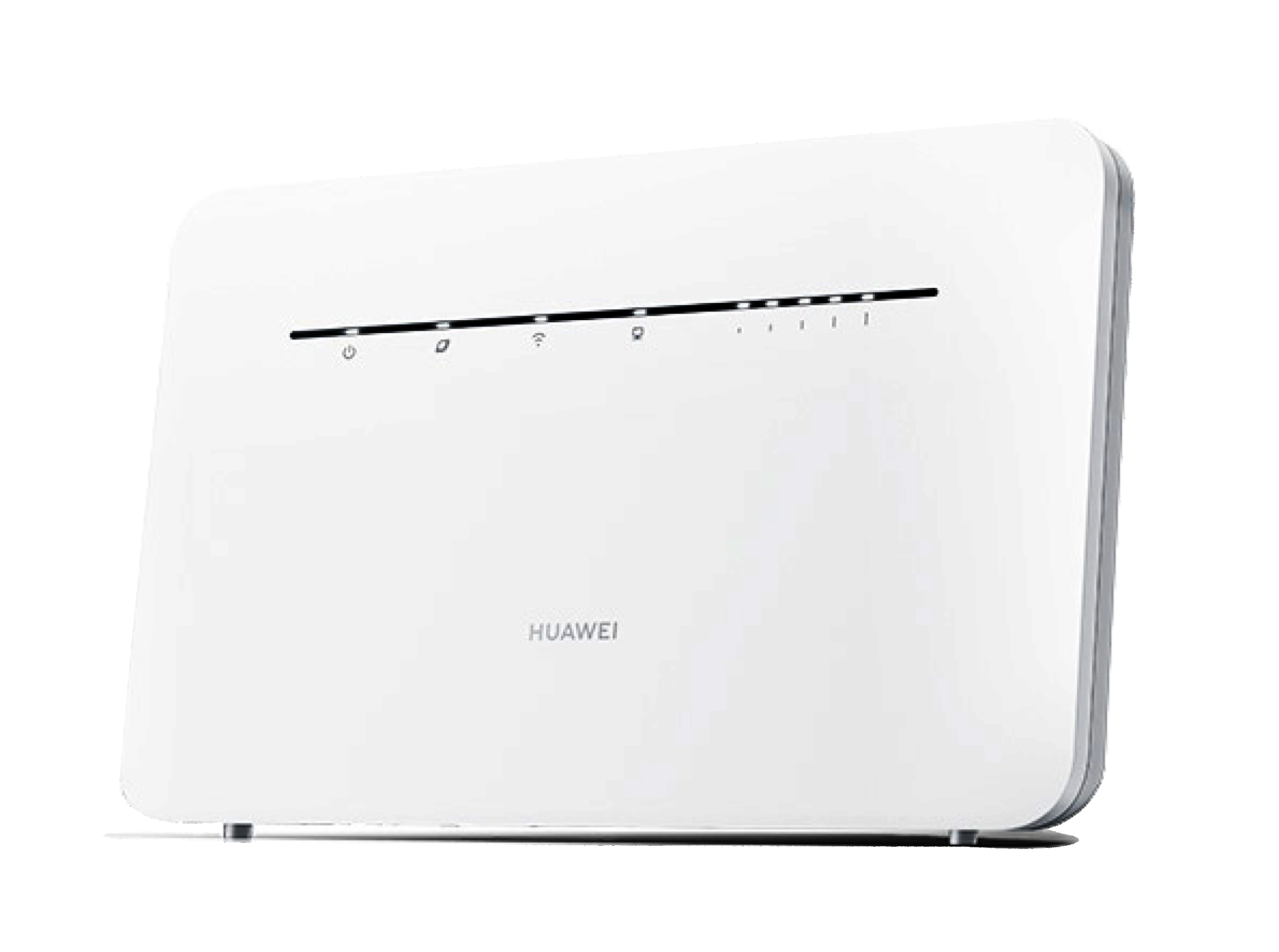 4G LTE Router
It's a wireless 4G router that you can use for broadband internet in a fiber free network area with high speed internet upto 300Mbps. There is no need for us to install or configure a cable in your home. You can insert a regular TashiCell 4G SIM card in your 4G router to provide the whole house with fixed wireless broadband services.
*** Will work only on 4G network
4G Router 3 Pro Price: Nu. 6000/-
FREEBIES: Get 37,570 MB data Free per month with 30 days validity for 6 months from the date of purchase.
Terms and conditions for FREEBIES:
Freebies is applicable to both prepaid and postpaid LTE CPE and MiFi customers.
Provide monthly freebies for six months. First freebie shall be credited at the time of purchasing the device and next freebies after every 30 days from the first freebie. However, issuance of freebies to postpaid CPE and MiFi customers shall depend on the postpaid SIM life cycle.
No warranty on the devices.
SIM will be issued for free with the devices.
No rental shall be charged to the postpaid CPE and MiFi customers ( If only data is enabled)
Enable auto-renewal for postpaid CPE and MiFi customers.
No pay per usage shall be allowed.
In addition to the freebies, CPE and MiFi customers shall be allowed to subscribe to existing data plans during and after 6 months freebies.
For postpaid CPE and MiFi customers, monthly bill shall be sent via SMS to the postpaid number issued for free with the device and to its associated alternative number.
Existing offer of one time 30,000MB data issued with CPE and MiFi shall no longer be valid
Offer in effect from 5th July 2021
Product Features:
High Speed, Strong Signal The 4G router 3 Pro delivers a maximum download rate of 300 Mbit/s and with the two built-in-high-gain 4G antennas & two external antennas interfaces, the signal stability & strength of coverage are vastly improved


Intelligent Dual Band Wi-Fi It supports dual Wi-Fi bands of 2.4 GHz & 5GHz & also combines them into one visible signal. You will have a smooth and stable Wi-Fi experience without having to manually select the best signal.


4 Gigabit Ethernet Ports With 4 Gigabit Ethernet ports & dual-band 1167 M Wi-Fi, it's suitable for more than 100 M broadband. The Wi-Fi performance is 4 times higher than the previous generation.


Where you can use the 4G Router

Start-up companies
Rental properties
Restaurants & cafes
Home



How to Manage the Product: Android devices can use Huawei AI Life app while iOS devices can use Huawei Smart Home app to manage the device


Product Specification



Dimensions and Weight
219mm x 138mm x 25.6mm
About 325g (excluding the power adapter)
*Product size, product weight, and related specifications are theoretical values only. Actual measurements between individual products may vary. All specifications are subject to the actual product.
Colour
White
5G/4G
Communication Standard: 3GPP Release 11, LTE CAT7
Applicable Network: 4G
4G Transmission Rate: 300Mbps / 100Mbps (Theoretical value. The actual rate depends on the operator)
Network Frequency Band: LTE: B1 / B3 / B7 / B8 / B20 / B28 / B32 / B38, UMTS: B1 / B8
Antenna Type: LTE / UMTS main and diversity antennas
Wi-Fi
Transmission Standard: 802.11ac/a/n 2 x 2 & 802.11b/g/n 2 x 2, MIMO
Wireless Transmission Rate: DBDC, 1167Mbps
Wireless Frequency Band: 2.4GHz & 5GHz, band steering
Antenna Type: Dual-band Wi-Fi antenna
Antenna
Two 4G antenna extension ports, allowing users to purchase antennas for better use. *Antenna is not included in the box with the device from factory & have to be purchased separately.
Processors
Balong chip, Gigahome dual-band Wi-Fi chip
Network Port
1 Wan / Lan GE port, 3 Lan GE port, one SIM card slot (micro-SIM)
Button
Reset / Power / H, support HUAWEI HiLink device one-button pairing, compatible with WPS
Led Indicator
4G / Wi-Fi / Lan / Power / Signal Strength indicators
Power Supply
Power: < 12W
AC / DC Power Supply: AC: 100V - 240V 50Hz / 60Hz, DC: 12V / 1A
Environment
Temperature: Operating temperature: 0 °C ~ 40 °C, storage temperature: -20 °C ~ +70 °C
Humidity: 5% ~ 95% (non-condensing)
Packing List
HUAWEI 4G Router 3 Pro: 1 (standard configuration)
Power Adapter: 1 (standard configuration)
Socket: 1 (standard configuration)
Quick Start: 1 (standard configuration)
Ethernet Cable: 1 (optional)
Warranty Card: 1 (optional)