Tashi InfoComm Private Limited is the second cellular company in Bhutan, a separate entity under Tashi Group of Companies. The company was incorporated on January 23, 2007, under the Companies Act of Bhutan 2016, after it won an international bid to operate as the second cellular operator in Bhutan. Pursuant to the grant of Certificate of Re-Registration by the Office of the Registrar of Companies, Ministry of Industry, Commerce and Employment on 27 th of November 2023, Tashi InfoComm Limited was re-registered as Tashi InfoComm Private Limited under the Companies Act of Bhutan, 2016.
The cellular license issued by Bhutan InfoComm and Media Authority (BICMA) mandates TashiCell to build mobile network to provide cellular services to the entire nation. The mobile network is based on GSM WCDMA/HSPA+ technologies. The company launched its GSM services on April 6, 2008, under the brand name "TashiCell", with its registered office located at Norzin Lam, Thimphu.
TashiCell achieved nationwide mobile coverage with 2G in August 2012 and in June 2015 it became the first telecom operator in Bhutan to have nationwide 3G coverage. By early 2016, TashiCell launched 4G service in western parts of Bhutan. The nationwide 4G coverage in all 20 Dzongkhags Headquarter was achieved in December 2018 with Gasa HQ being the last to be put on air. With the launch of 5G Services in Thimphu, Paro, and Phuentsholing Thromdes on December 15th 2021, TashiCell became the first operator to commercially launch 5G in Bhutan. The company plans to extend the 5G services to the remaining Dzongkhag headquarters in the second quarter of 2022 followed by deployment at Gyalsung sites and satellite towns before the end of 2022.
As of November 2021, TashiCell has 350,000 mobile subscribers.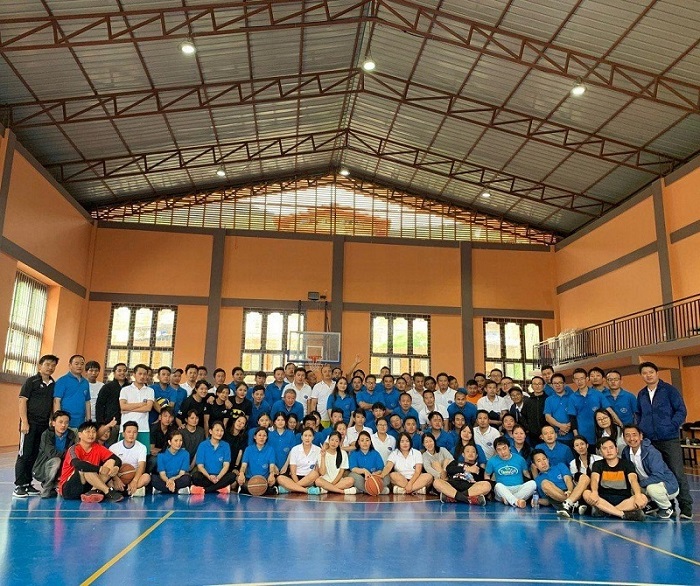 MISSION
- Offer secure, reliable, excellent and affordable digital services.
- Reward its employees generously for their hard work; and its shareholders through good return on their investment.
- Be economically sound and socially responsible ICT company.
VISION
"Create happiness for our customers, employees, shareholders and the society at large"
VALUES
Egalitarian "We believe in fair and less hierarchical system & structure"
Meritocratic "We reward performers"
Customer centric "We are a customer-oriented Service Provider"
Frugality "We strive to do better with less in all aspects of our business"
Teamwork "We are a team, the success of one is the success of all"
Trust "We believe in having a dependable relationship"
Respect "We respect our employees and ensure safe & healthy workspace"
Innovate "We provide dynamic environment to our employees to explore their creativity and translate it into successful products and services"
Board Of Directors
TashiCell is governed by the board comprising of a chairman, three non-executive directors, and one executive director. The chairman's position is currently held by one of the vice chairmen of Tashi Group of Companies. The other vice chairman of the group serves as the non-executive director. The Managing Director of one of the companies under the group and the Director of National Pension and Provident Fund of Bhutan are the other two non-executive directors. The executive director position within the board is held by the Managing Director of TashiCell.
Management Committee
The Management of Tashi InfoComm Private Limited, also known as the TICL Management Committee comprises of eight members- the Managing Director and the heads of seven departments. The committee meets every week to make both strategic and operational decisions and to decide on the current and future course of actions. In addition to the Management Committee, the company also has a Working Tender Committee which makes decisions related to procurement. This committee is made up of ten members- the Managing Director, heads of seven departments, Head of Procurement and Inventory Section and the Head of Civil Works Section.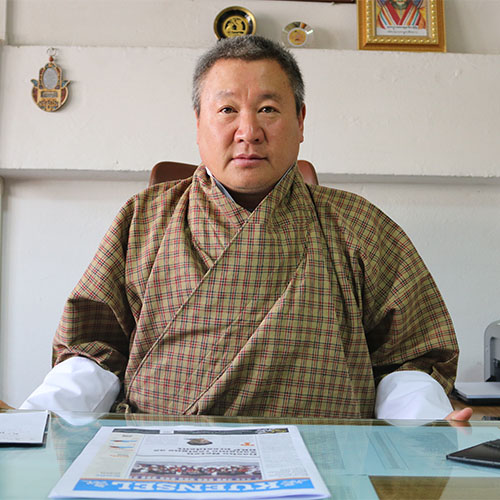 Tashi Tshering
Managing Director
Extension: 8800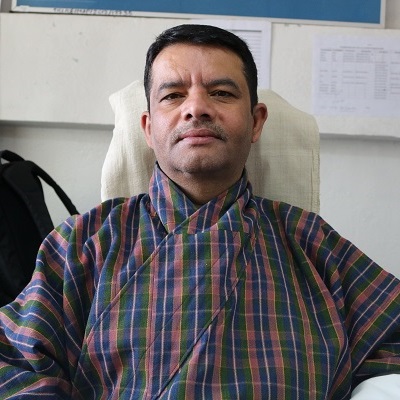 Ganga Ram Sharma
Senior General Manager, Core Network and Carrier Services Department
Extension: 8801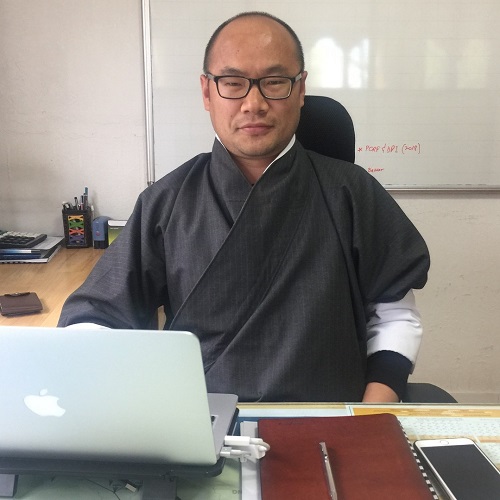 Jamyang
General Manager - Strategic Planning & Projects Department
Extension: 8806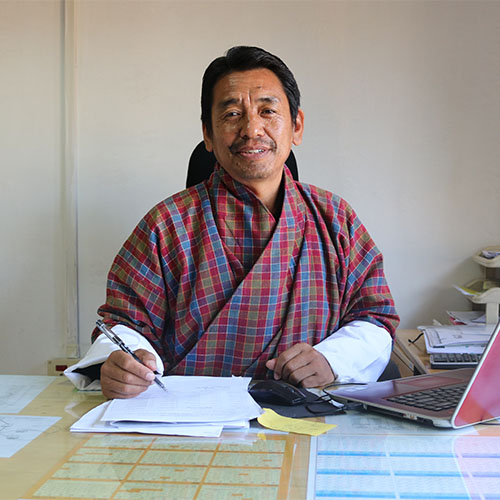 Sonam Dorji
General Manager - Access Network Department
Extension: 8810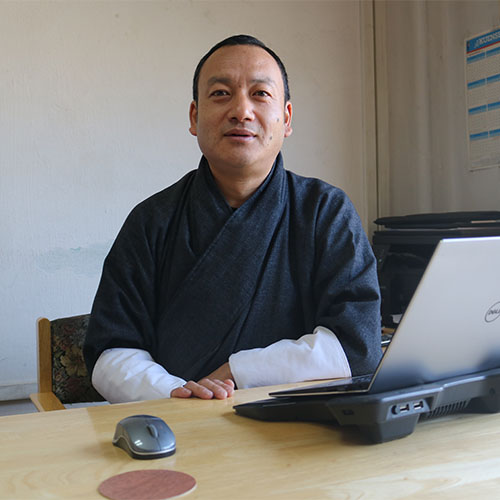 Phub Dorji
General Manager - Management Information System Department
Extension: 8841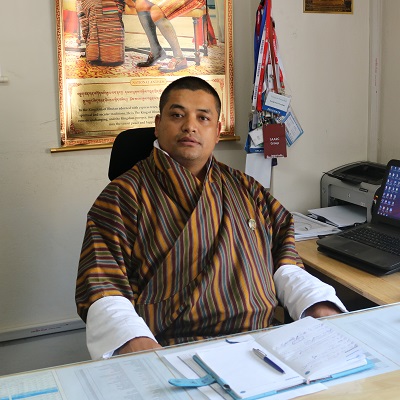 Namgyal Wangchuk
General Manager - Marketing Department
Extension: 8802
Sangay Tenzin
General Manager - Human Resource and Administration Department
Extension: 8825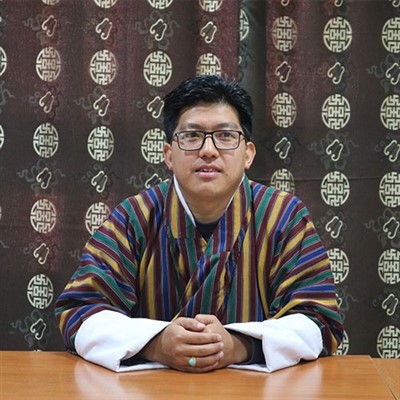 Sangay Lhendup
Deputy General Manager - Finance Department
Extension: 8809
Who is Who
There are seven departments and two units, each performing different tasks:
Under each department, there are numerous sections classified based on the nature of responsibilities each section undertake.
TashiCell puts continued efforts to contribute and give back to society and in incorporating good corporate citizenship into its culture with the believe that social responsibility should be an intrinsic nature of TashiCell. The company considers the interests and welfare of society by taking responsibility of the needs of its employees, customers and society in all aspects of its operation. The company inherently believes that the social responsibility should be an integral focus area for the organization. Without expecting any direct or indirect economic rewards, TashiCell has engaged and continues to carry out various activities in support of environment and community that we live in. Of the many, few activities are mentioned below:
In March 2016, TashiCell has officially adopted a stretch of Wang Chu (Thimphu river) between Dechen Zam and Lungten Zampa to celebrate the joyous occasion of the birth of the Prince His Royal Highness Gyalsey Jigme Namgyel Wangchuck. TashiCell has been cleaning the river system every alternative month and collect thousands of kilograms of garbage from the river.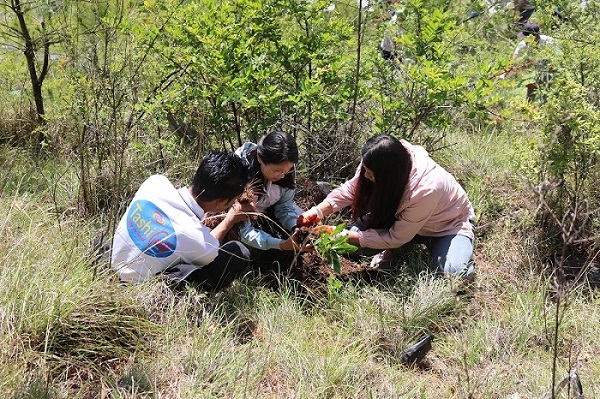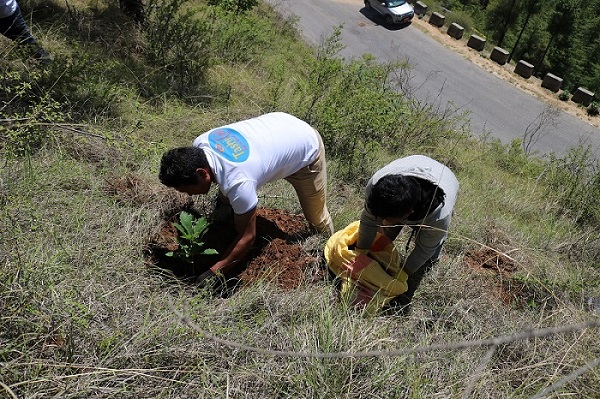 We are aware of the importance and need for blood. The need is great, urgent and continuous. Blood donation is literally life donation and a generous gift of life. Blood has no substitute and many lives are lost for want of blood. TashiCell recognizes this need and importance and is committed to saving lives. On 4th of July 2015, we have organized a blood donation drive for the employees of TashiCell in collaboration with Jigme Dorji Wangchuk National Referral Hospital (JDWNRH). Although, it was organized for the first time, the turnout was very admirable. Clearing the misconception that good corporate citizen is completely removed from our daily realities, TashiCell shall collaborate with JDWNRH in the future.
Starting 2014, TashiCell organizes Community Gifting campaign annually, whereby TashiCell employees collect pre-owned but usable goods from the public and gift them to the rural community. With the proven success and the difference the campaign has made in the lives of rural community, the Community Gifting campaign shall be continued.
On 6th April 2013, TashiCell celebrated 5th Anniversary by adopting six acres of forest land and planting more than 3000 tree saplings in collaboration with Department of Forest and Park Services. TashiCell is taking the initiative to take care of this land and contribute to better and greener environment. Every year on June 2nd, coinciding with the Social Forestry Day, TashiCell employees around the country organize tree plantation event. With such long-term benefits and commitment in mind, the company is always looking for areas to fulfill its corporate social responsibilities.
TashiCell has been providing free high speed internet service at Jigme Dorji Wangchuk National Referral hospital since 2015 and in the Departure Lounge at Paro International Airport since 2014, with the intention to bring convenience, happiness and satisfaction to all, which is in line with TashiCell's Vision.
In 2008, as an action towards our commitment to a more active and involved role in helping our Democratic system, TashiCell had printed 10,000 numbers of recharge cards with a vote slogan, "Vote- lets mold our future and thus the future of our nation", highlighting the importance of voting through this awareness advertising to the General Public.
TashiCell has also sponsored and supported many programs, events and reality shows that are related to youth, women empowerment, talent, promotion of national sports and other similar programs. TashiCell had sponsored and supported programs like Druk Super Star that helps to identify and promote talent and Yangphel Archery Tournament which promotes national sports.
WORKING ENVIRONMENT
To the extent possible, TashiCell maintains an egalitarian working environment by moving away from the conventional Bhutanese society characterized by hierarchical culture. This environment is achieved by having minimum layers of reporting in the organization. There are a maximum of three reporting levels between the head of the organization and the employees on the lowest level. Egalitarian working culture is also made possible by virtue of having young employees in the company. The average age of TashiCell's employees is twenty nine. The design of the office layout also bears a positive influence on the working culture. Seating arrangements are in the form of open cubicles and glass-partitioned rooms. Such design encourage and facilitate easy interaction amongst employees.
Every employee has equal and uninterrupted access to any official, information and facility that ensures prompt action and better performance. New ideas and innovations are always encouraged and are given adequate support and guidance to help materialize them. Employee interactions, bonding and team building are also enhanced through the celebration of company's anniversary on 6th of April, annual outdoor picnic during autumn season, annual Futsal tournament and numerous informal dinners.
OCCUPATIONAL HEALTH & SAFETY
TashiCell places paramount importance on the health and safety of all employees and also that of other persons present at the workplaces. In order to assure healthy and safe working conditions for all employees of the company as well as other persons present at the workplace from work related risks to their, safety and well being, TashiCell has Occupational Health and Safety Guidelines and Standard Working Procedures that was framed based on the Service Rules and Regulations of the company and in line with the provisions of Labour and Employment Act of Bhutan 2007.
The Guidelines and Standard Working Procedures serve as a guide and source of reference for the Management and employees. The objective of the Guidelines and Standard Working Procedures is to spell out essential guidelines, practices and procedures in order to promote awareness on the importance of occupational health and safety within the employees. The Guidelines has incorporated practices and procedures that are currently being followed, as well as those that are required with the changing needs of time, fundamental to promotion and development of health and safety for employees and other persons. TashiCell invests in and bears all the cost of occupational health and safety as enshrined in its Service Rules and Regulations of the company.
Service Rules and Regulations
The internal functioning of the company is governed by its Service Rules and Regulations of TICL 2008, that was endorsed by the Ministry of Labour and Human Resources. It is applicable to all employees of the company.
Core Network and Carrier Services Department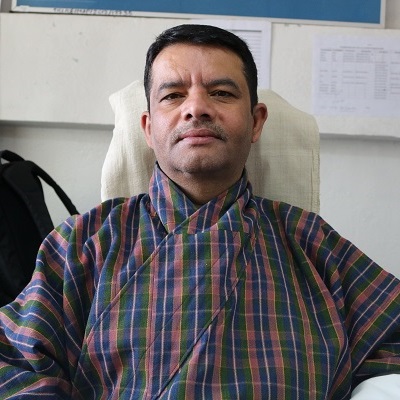 Ganga Ram Sharma
Senior General Manager, Core Network and Carrier Services Department
Extension: 8801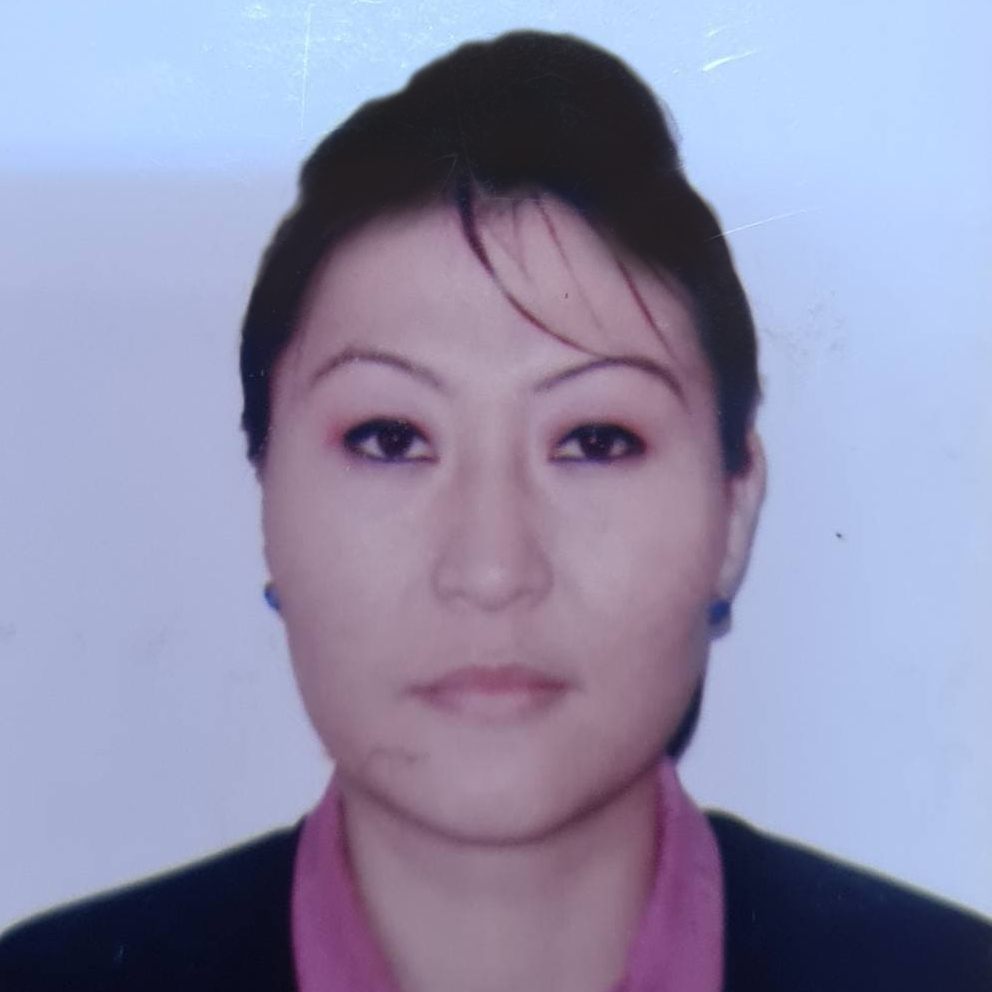 Kinga Wangmo
Manager, International Service Section
Extension: 8818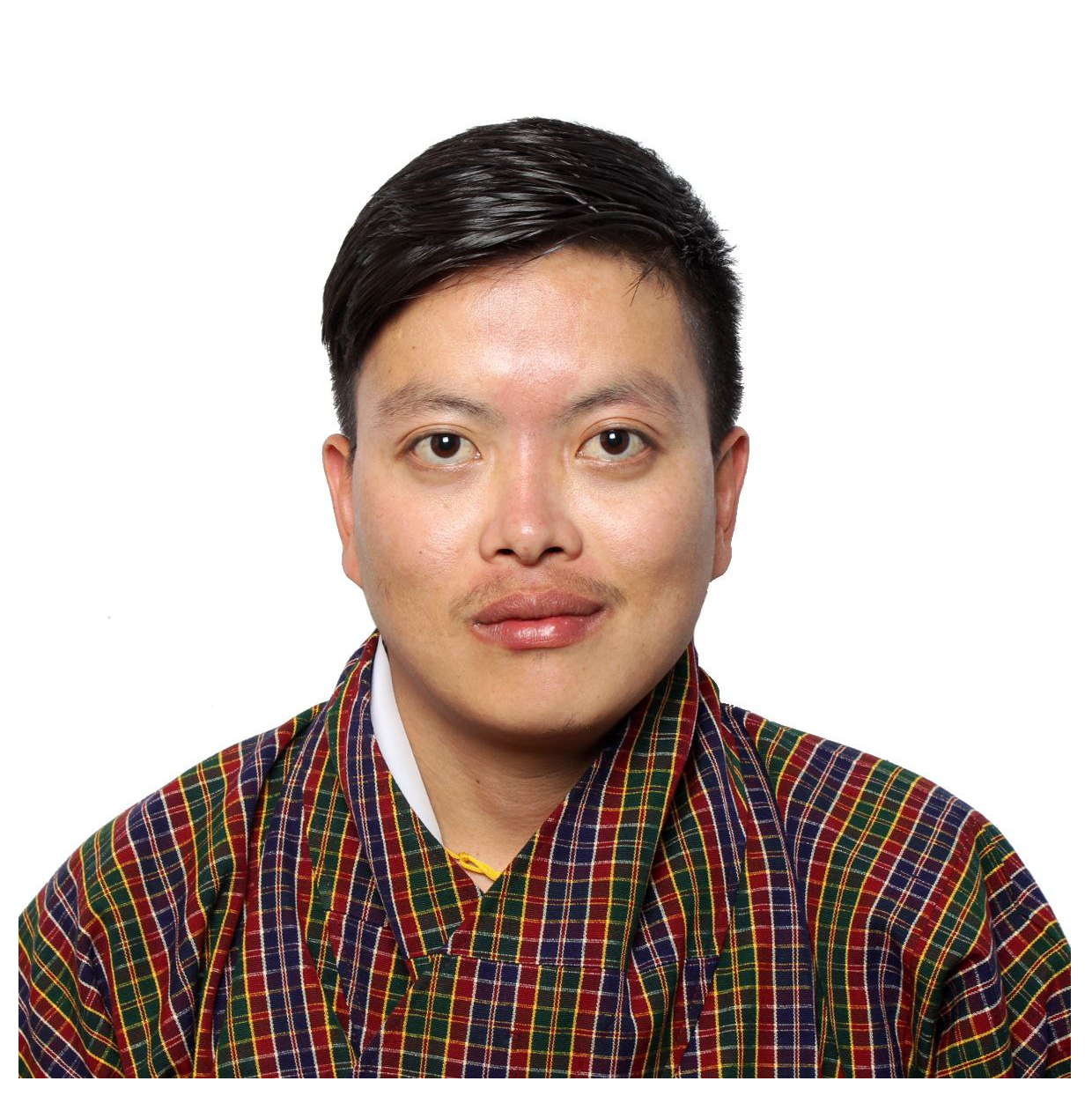 Passang Dorji
Manager, Mobile Core
Extension: 9021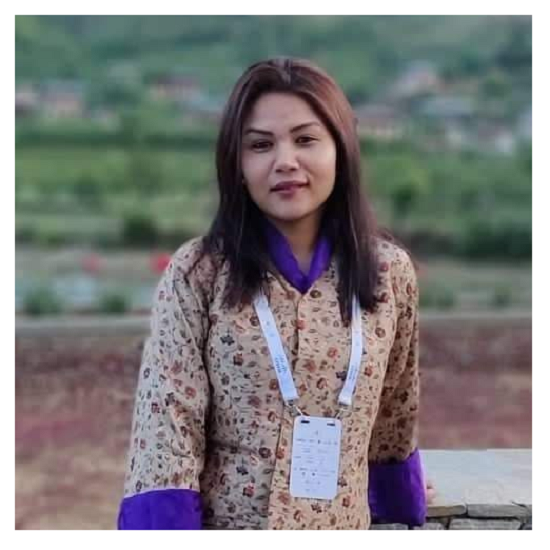 Nisha Powrel
Manager, RAN Section
Extension: 8927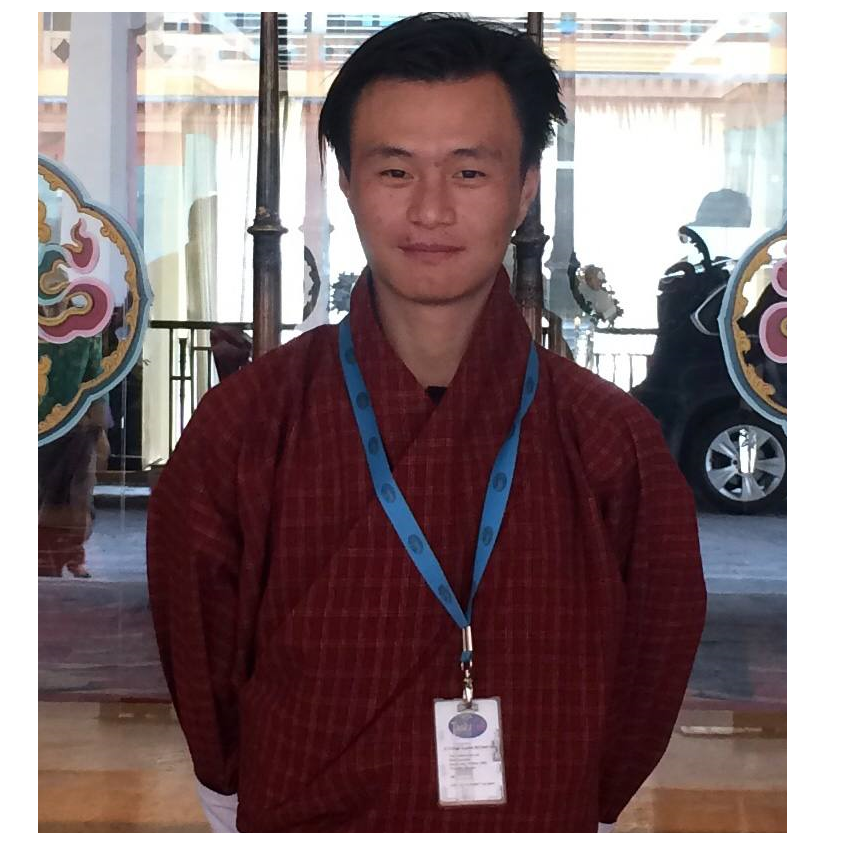 Sonam Namgyel
Manager, ISP Core Section
Extension: 8926
Marketing Department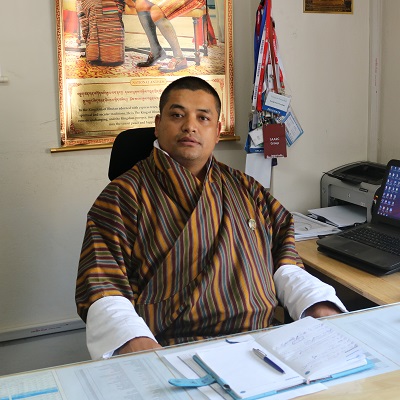 Namgyal Wangchuk
General Manager, Marketing Department
Extension: 8802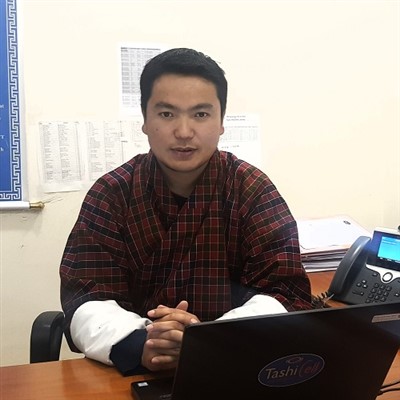 Phub Gyeltshen
Manager, Advertisement and Promotion
Extension: 9006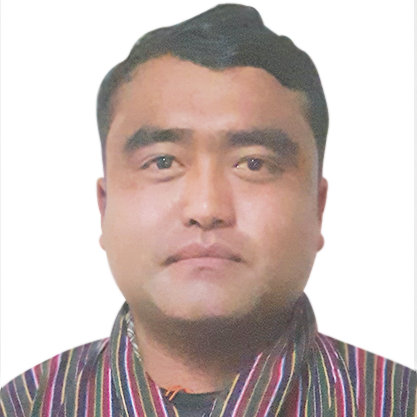 Rinzin Dorji
Manager, Business Operation Officer
Extension: 8860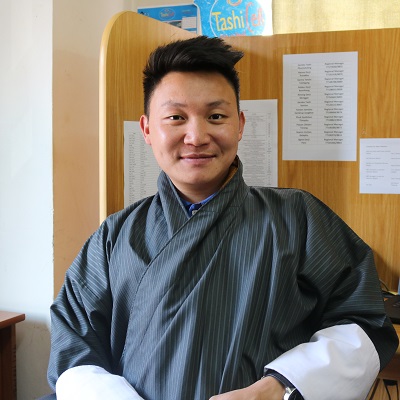 Sonam Jamtsho
Manager, Business Development Section
Extension: 8955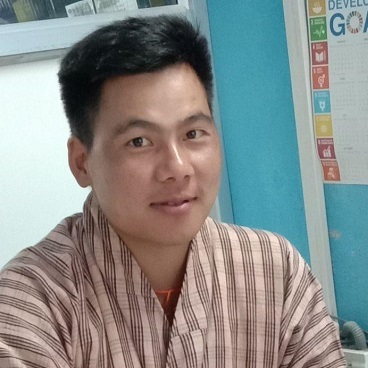 Indra Lal Ghalley
Business Analyst Officer, Business Development Section
Extension: 8872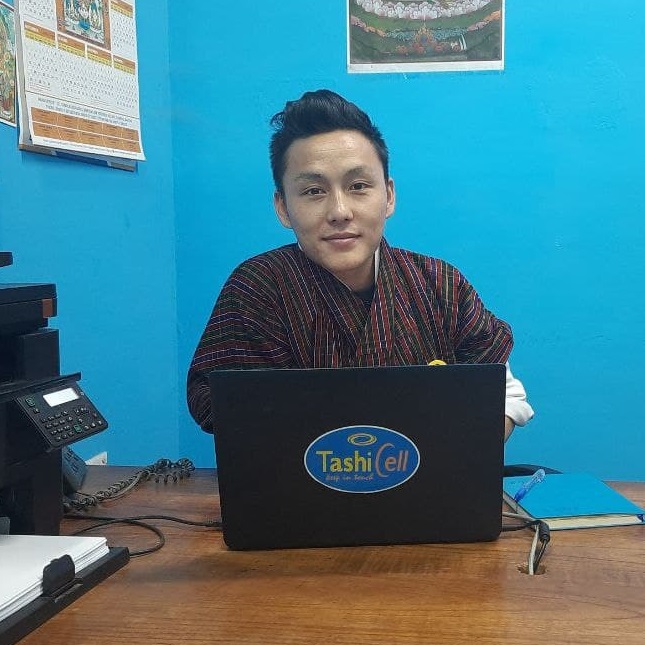 Sonam Tobgay
Business Operation Officer
Extension: 8876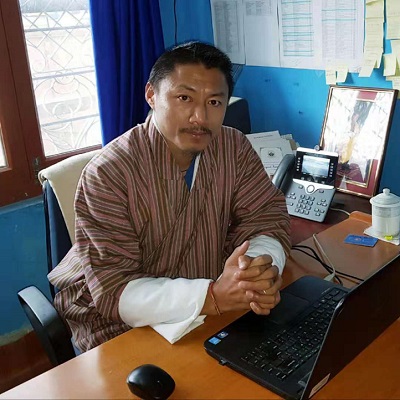 Jigme Dorji
Regional Manager, Thimphu
Extension: 8846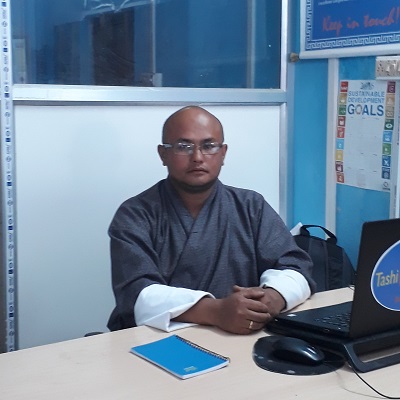 Pawan Kumar Chhetri
Regional Manager, Gelephu
Extension: 8814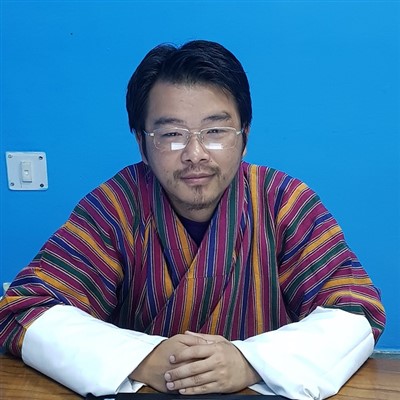 Yonten Jamtsho
Regional Manager, Phuentsholing
Extension: 8855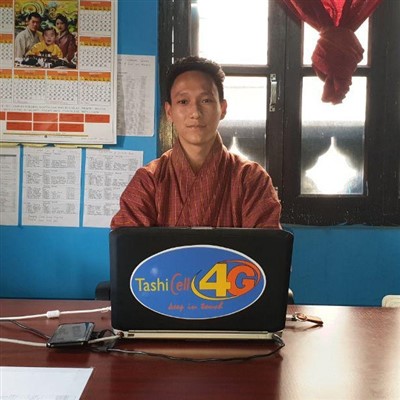 Rinzin Dorji
Regional Manager, Paro
Extension: 8864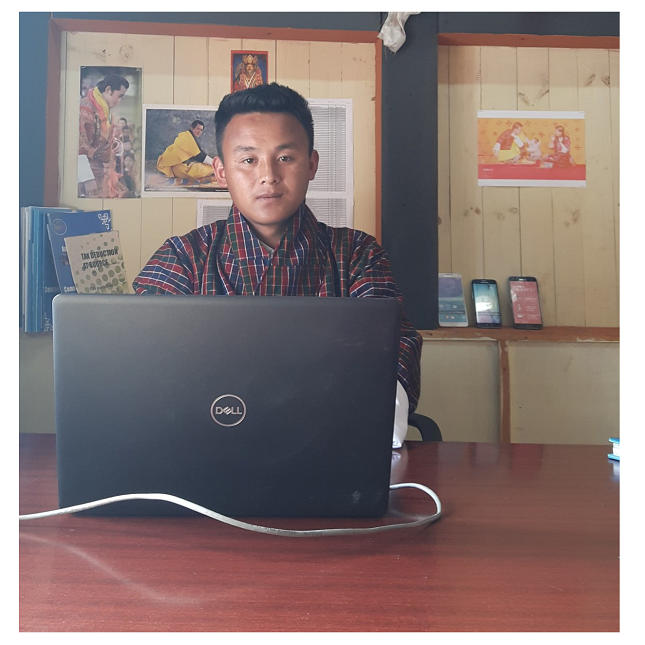 Pelden Dorji
Regional Manager, Wangdue Phodrang
Extension: 8858
Tashi Zangpo
Regional Manager, Mongar
Extension: 8893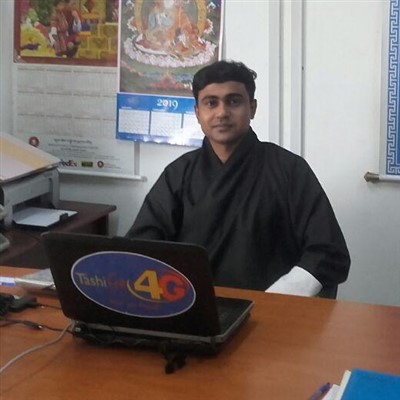 Suresh Acharya
Regional Manager, Samdrup Jongkhar
Extension: 8807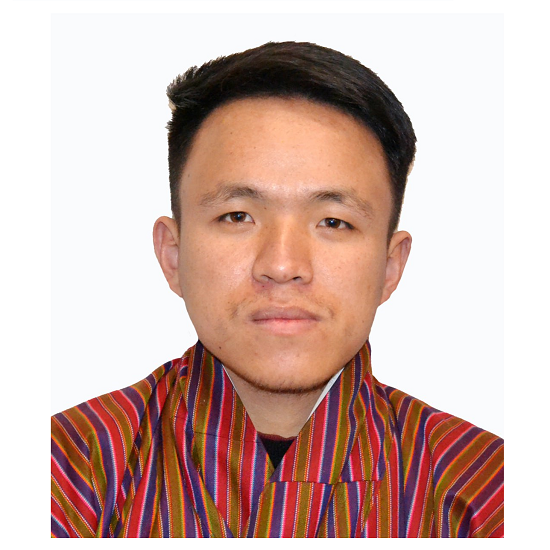 Ugyen Tshering
Regional Manager, Trashigang
Extension: 8889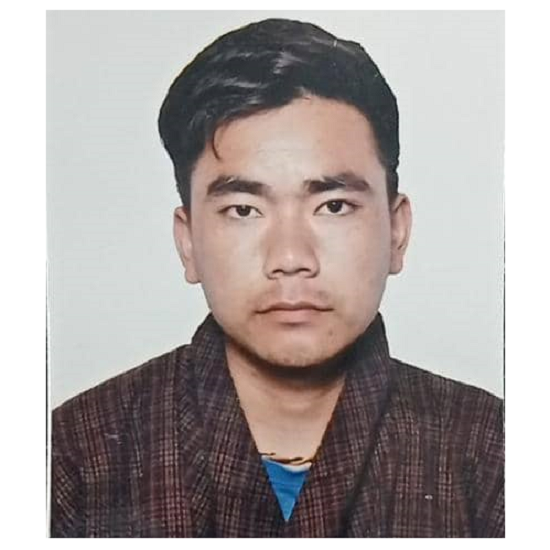 Bhim Bdr Subba
Regional Manager, Bumthang
Extension: 8858
Finance Department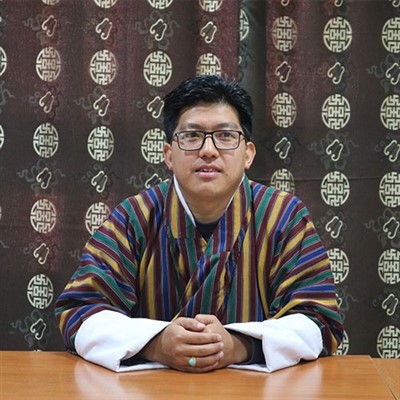 Sangay Lhendup
Deputy General Manager, Finance Department
Extension: 8809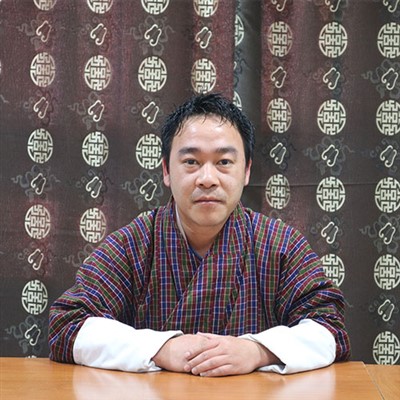 Tshering Wangchuk
Manager, Procurement and Inventory Section
Extension: 8824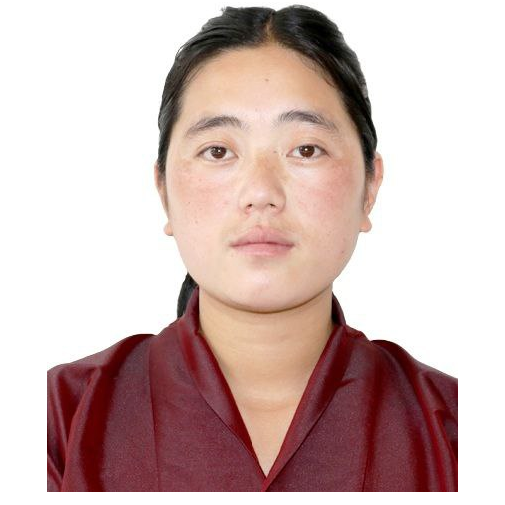 Rinzin Dema
Manager, Payment
Extension: 8925
Strategic Planning and Projects Department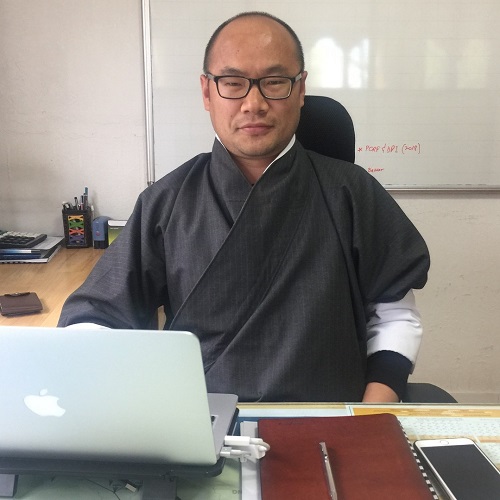 Jamyang
General Manager, Strategic Planning and Projects Department
Extension: 8806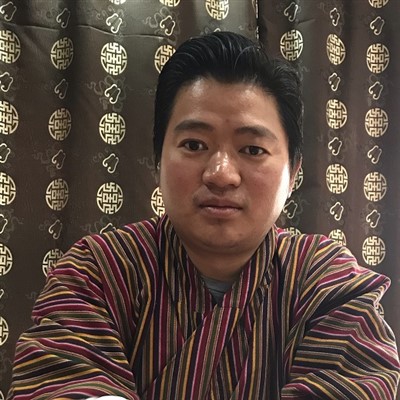 Tshering Wangdi
Manager, Network Infra Projects Section
Extension: 8838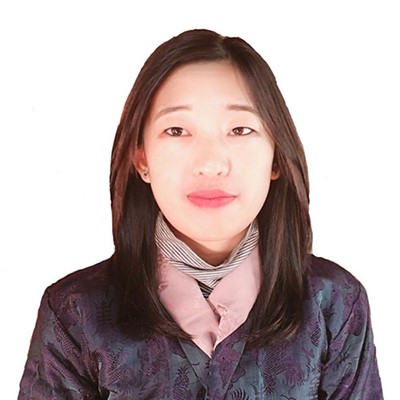 Kuenzang Tshokyee
Manager, Strategic Planning Section
Extension: 8910
Management Information System Department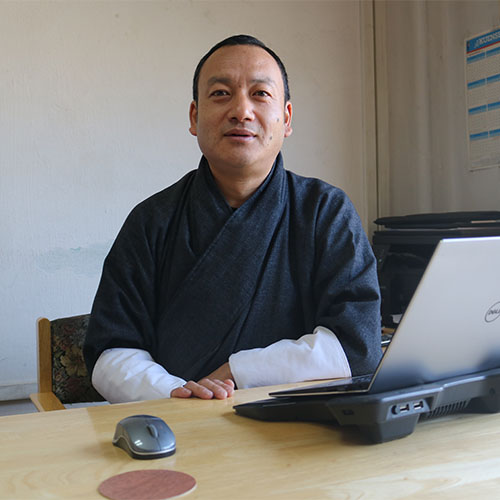 Phub Dorji
General Manager, Management Information System Department
Extension: 8841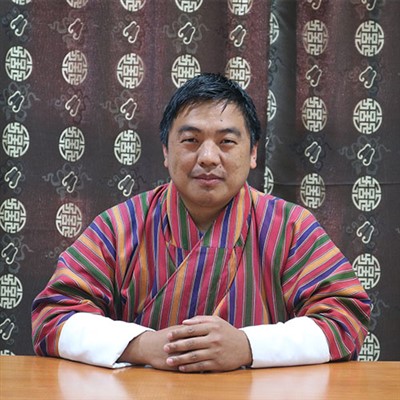 Yeshi Norbu
Manager, Billing Section
Extension: 8812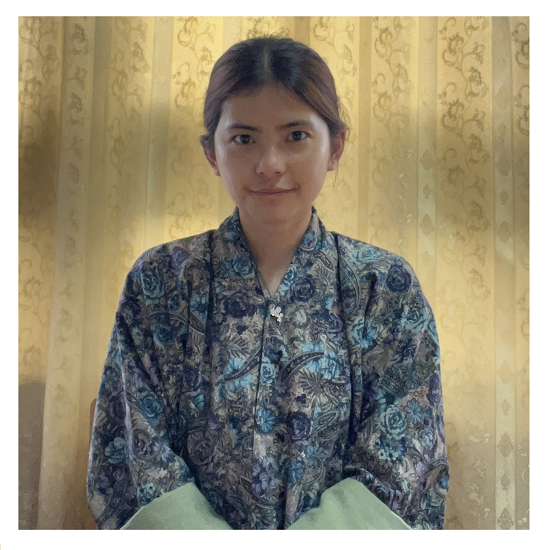 Phuntsho Choden
Manager, Value Added Service Section
Extension: 8944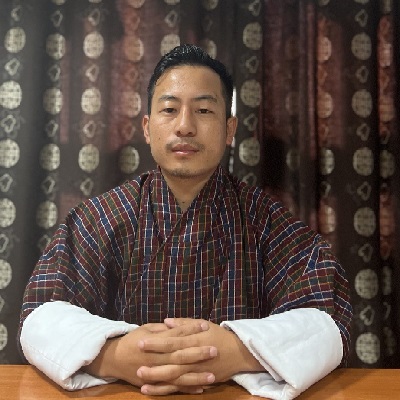 Dechen Dorji
Manager, ERP, CC and IT support
Extension: 8962
Internal Audit Unit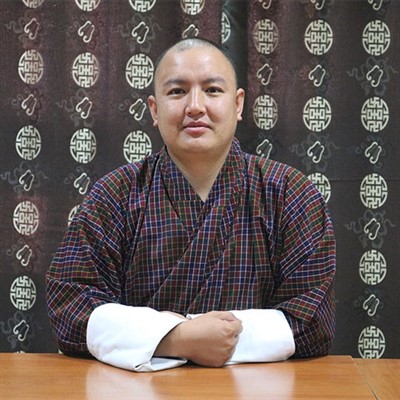 Tenzin Gonpo
Head, Internal Audit Unit
Extension: 8820
Software Development Unit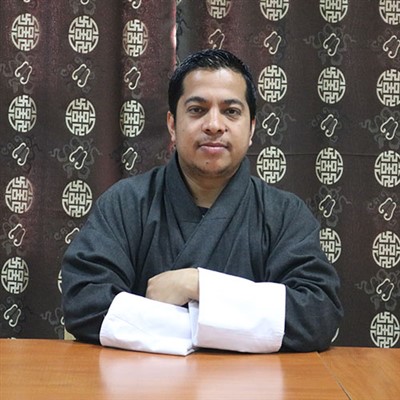 Sashi Giri
Head,Software Development Unit
Extension: 8911
Access Network Department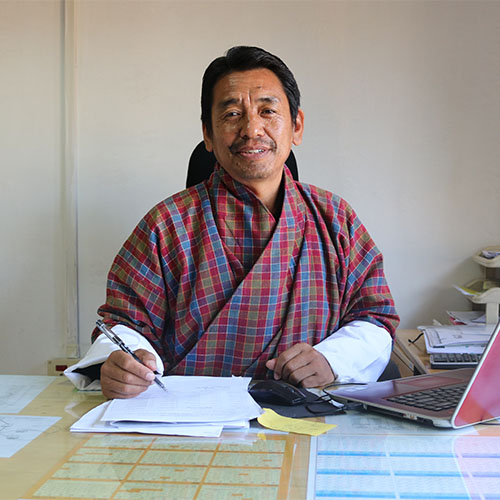 Sonam Dorji
General Manager, Access Network Department
Extension: 8810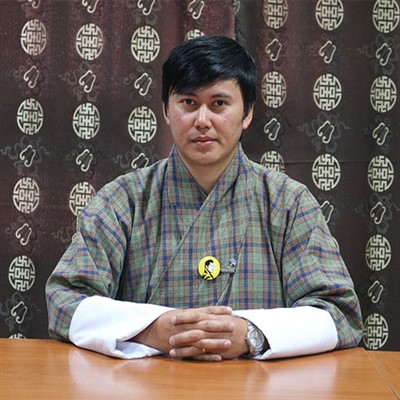 Wangchuk Sonam Tamang
Manager, Access Network Section
Extension: 8827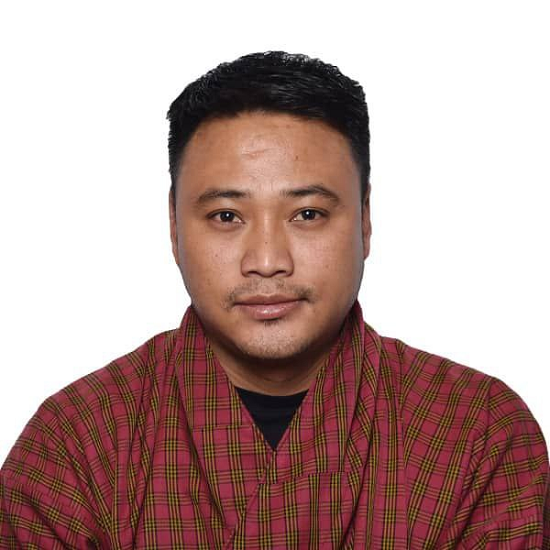 Ugyen Wangdi
Manager, ISP Section
Extension: 8833
Human Resource And Administration Department
Sangay Tenzin
General Manager, Human Resource And Administration Department
Extension: 8825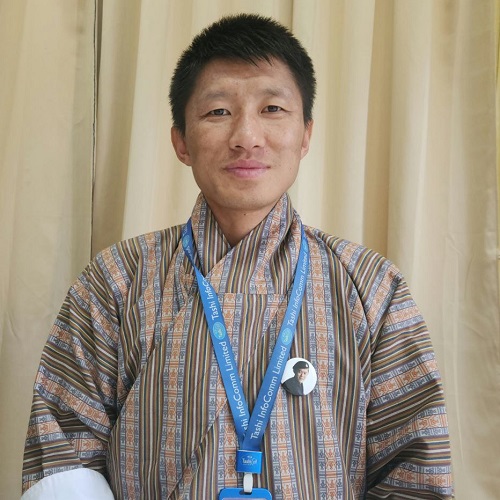 Karma Sangay
Manager, Administration Section
Extension: 8837