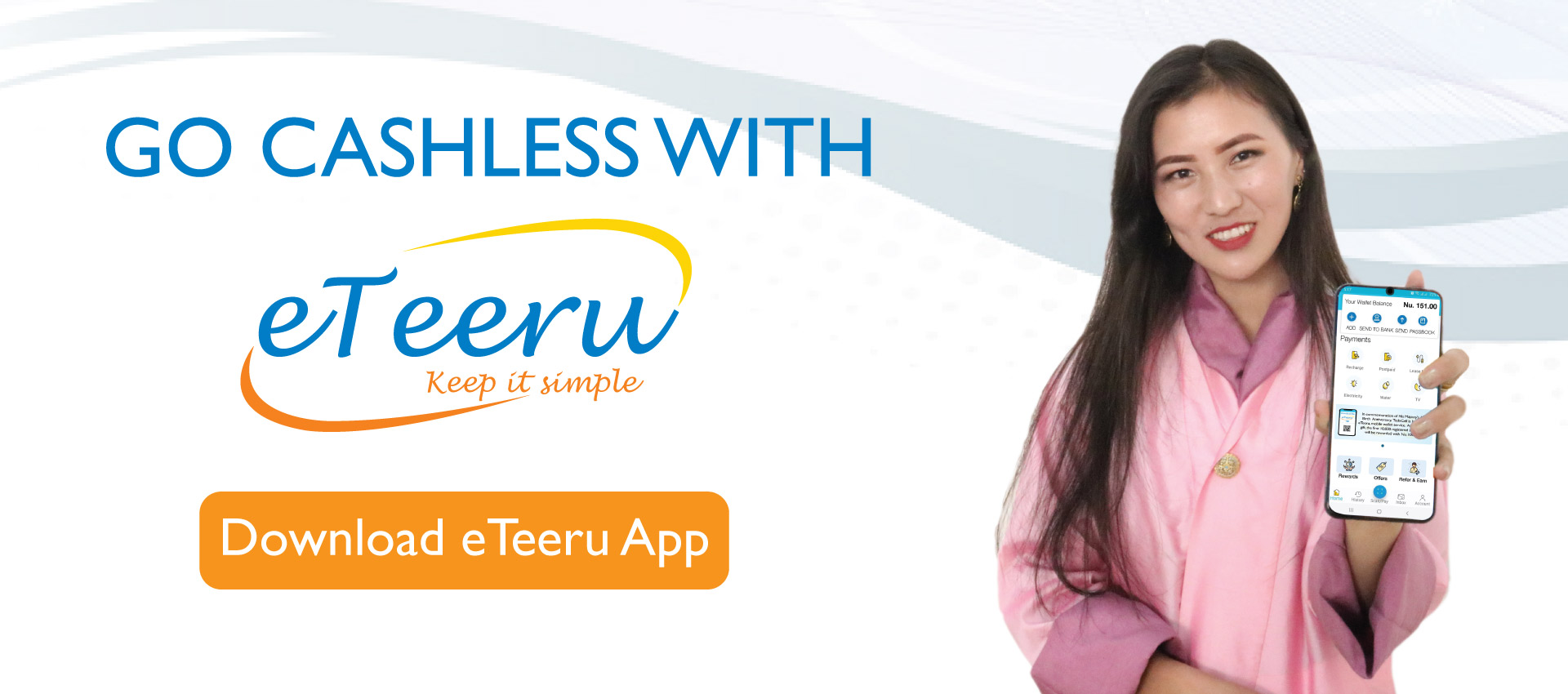 List of eTeeru Merchants in Thimphu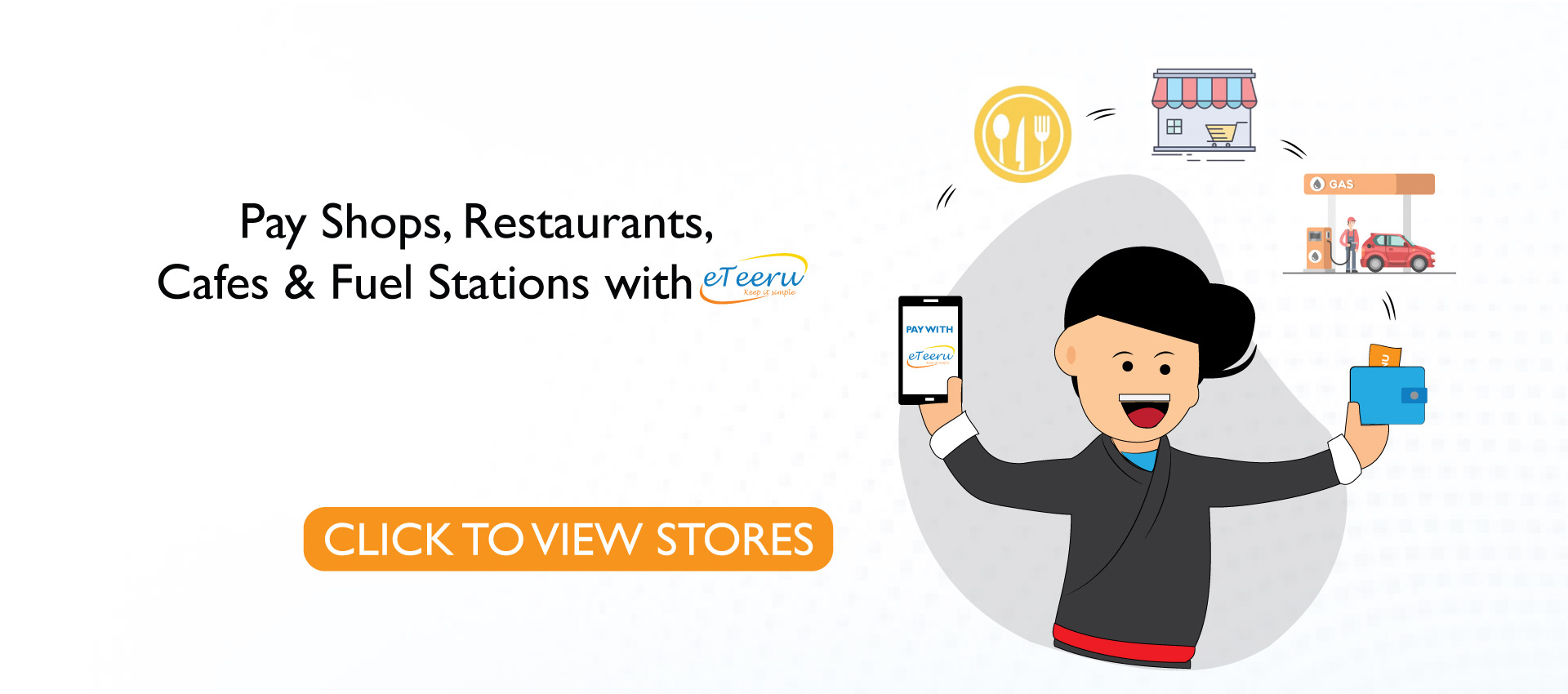 ABOUT eTeeru
eTeeru is a digital payments platform launched on 6th April 2020, that allows you to transfer cash into the integrated wallet via online banking or even by depositing cash via authorized agents. Like your traditional wallet, eTeeru stores money for you to pay at groceries, restaurants, pharmacies and even taxis without using cash. You can recharge as well as pay Postpaid and Internet Leased Line bills. eTeeru is based on encrypted software that works through mobile apps and helps combat theft and fraud. It maintains an accurate check of your money and keeps it safe to make payments and purchases in future, and for those interested in using eTeeru for remittance, it can receive money from other eTeeru users too.
FREQUENTLY ASKED QUESTIONS
Eteeru service is a mobile financial service, started by TashiCell with due approval from Royal Monetary Authority of Bhutan. The main objective of this service is to promote cashless digital financial service in Bhutan, with a strong emphasis on financial inclusion for all. Such digital service promotes transparency and ensures accountability of origin and destination of money flow.
No. Unlike traditional form of financial service where all users need to have bank account, eTeeru does not require users to have bank account. Users with TashiCell mobile number can registered for eTeeru service with simple self-service, app based registration by filling up basic information in the app.
We provide mobile app (on android and IOS in their respective stores), selfcare web and USSD service to facilitate eTeeru service
If you are using android based smart phones, visit android google play store and search for "eTeeru". You can simply download and register. If you are iphone user, go to app store and search for the app with same name "eTeeru". You get some eTeeru amount and a welcome bonus to try out eTeeru service by just doing a first cashin of Nu 50. You also get referral bonus if you refer the app download link to your friends. Both referrer and receiver get bonus amount.
You can call 7700 at TashiCell Contact Center Service for any help needed for eTeeru service. You can also visit our customer care offices and designated agents to help you with issues and problems related to eTeeru service.
Eteeru service is not only for customers, it is also for agents and merchants. This service is a complete digital transaction eco-system. Many merchants/ shop keepers accept payment in the form of eTeeru service. You can simply scan their designated QR code and make payment. Agents facilitates eTeeru services such as reloading eTeeru to your eTeeru account, helping customers for registration, mobile recharges and bill payments.
We do not charge any cost or subscription fee to customer for using eTeeru service. Apart from minimum Cashout service fee, the rest of the eTeeru service is completely free. In fact, users stand strong chance to gain attractive offers and incentives from TashiCell for performing transactions using eTeeru service.